Kevin Fischer is a veteran broadcaster, the recipient of over 150 major journalism awards from the Milwaukee Press Club, the Wisconsin Associated Press, the Northwest Broadcast News Association, the Wisconsin Bar Association, and others. He has been seen and heard on Milwaukee TV and radio stations for over three decades. A longtime aide to state Senate Republicans in the Wisconsin Legislature, Kevin can be seen offering his views on the news on the public affairs program, "InterCHANGE," on Milwaukee Public Television Channel 10, and heard filling in on Newstalk 1130 WISN. He lives with his wife, Jennifer, and their lovely young daughter, Kyla Audrey, in Franklin.
In the old days, it was not called the Holiday Season; the Christians called it 'Christmas' and went to church; the Jews called it 'Hanukkah' and went to synagogue; the atheists went to parties and drank. People passing each other on the street would say 'Merry Christmas!' or 'Happy Hanukkah!' or (to the atheists) 'Look out for the wall!'
Dave Barry


Christmas is a time when everybody wants his past forgotten and his present remembered. What I don't like about office Christmas parties is looking for a job the next day.
Phyllis Diller


You know you're getting old when Santa starts looking younger.
Robert Paul


Santa Claus has the right idea. Visit people once a year.
Victor Borge


Mail your packages early so the post office can lose them in time for Christmas.
Johnny Carson


The one thing women don't want to find in their stockings on Christmas morning is their husband.
Joan Rivers


Why is Christmas just like a day at the office? You do all the work and the fat guy with the suit gets all the credit.
Unknown


What do you call people who are afraid of Santa Claus? Claustrophobic.
Unknown


The Supreme Court has ruled that they cannot have a nativity scene in Washington, D.C. This wasn't for any religious reasons. They couldn't find three wise men and a virgin.
Jay Leno


Anyone who believes that men are the equal of women has never seen a man trying to wrap a Christmas present.
Unknown
It's Friday night. Time to unwind with our regular Friday night feature on This Just In.

The weekend has finally arrived.

The sun has set.

The evening sky has erupted.

Let's smooth our way into Saturday and Sunday.

Tonight, we continue our musical march to Christmas with some jazzy tunes you won't hear on the radio.

Let's begin with some trumpet, a piccolo trumpet, more trumpet, a French horn, trombone and a tuba followed by a Gospel choir.








Nice intro!

Seems like we just finished off that last turkey leg. Can you believe that we are less than three weeks away from the big day, the biggest day of the year. The late Vince Guaraldi inspired a Christmas classic almost 50 years ago, lovingly redone by the legendary group Chicago.






If you don't have Chicago 25 in your collection, get it. It's really good.

Chicago a la Vince Guaraldi says it's Christmas time. There's a good reason for that.

I love jazz pianist Beegie Adair. This is lovely stuff.







Super music for the next holiday party at your home.

Next, the beginning of this short selection is reminiscent of a ballroom in a castle centuries ago, or Percy Faith and his Orchestra in the 1960's, take your pick.

It then suddenly turns into a jazzy feel. Hey, didn't that guy on the piano do "The In Crowd?"








Again, you will not hear any of these on local radio or Sirius for that matter because they've paid big bucks to do big research showing the most popular Christmas songs or instrumentals. So you get a certain quantity. Quality?

I'd put the Walt Disney World Marching Band (yes, they're on record) up against a lot of what I hear in my car.

When it comes to contemporary jazz, these guys are the best, Fourplay.





"It Came upon a Midnight Clear" is not on this Fourplay Christmas album…







I guarantee, "Snowbound" is a great CD you'll enjoy.

That's it for this week's segment.

Goodnight.

Sleep well.

Have a great weekend.

More great music with a great theme next Friday!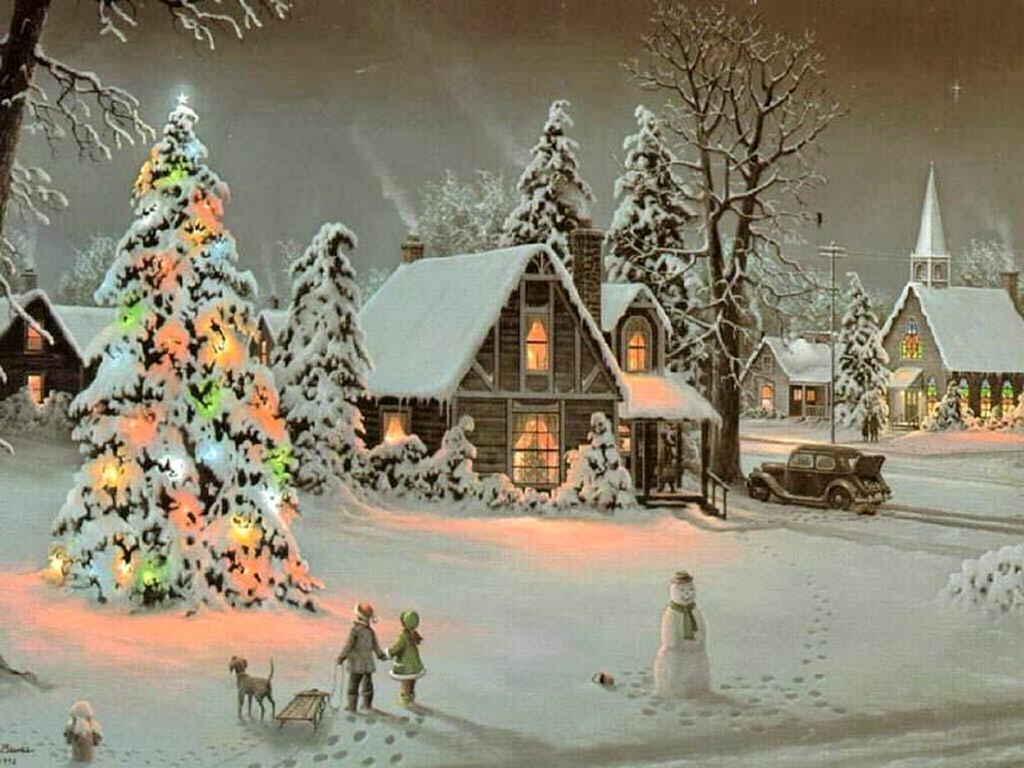 This site uses Facebook comments to make it easier for you to contribute. If you see a comment you would like to flag for spam or abuse, click the "x" in the upper right of it. By posting, you agree to our Terms of Use.